Unique Home With Revenue Potential On PG's Seafront
Agent: Jo Audinett
ID #1148
Price: USD $395,000
Active :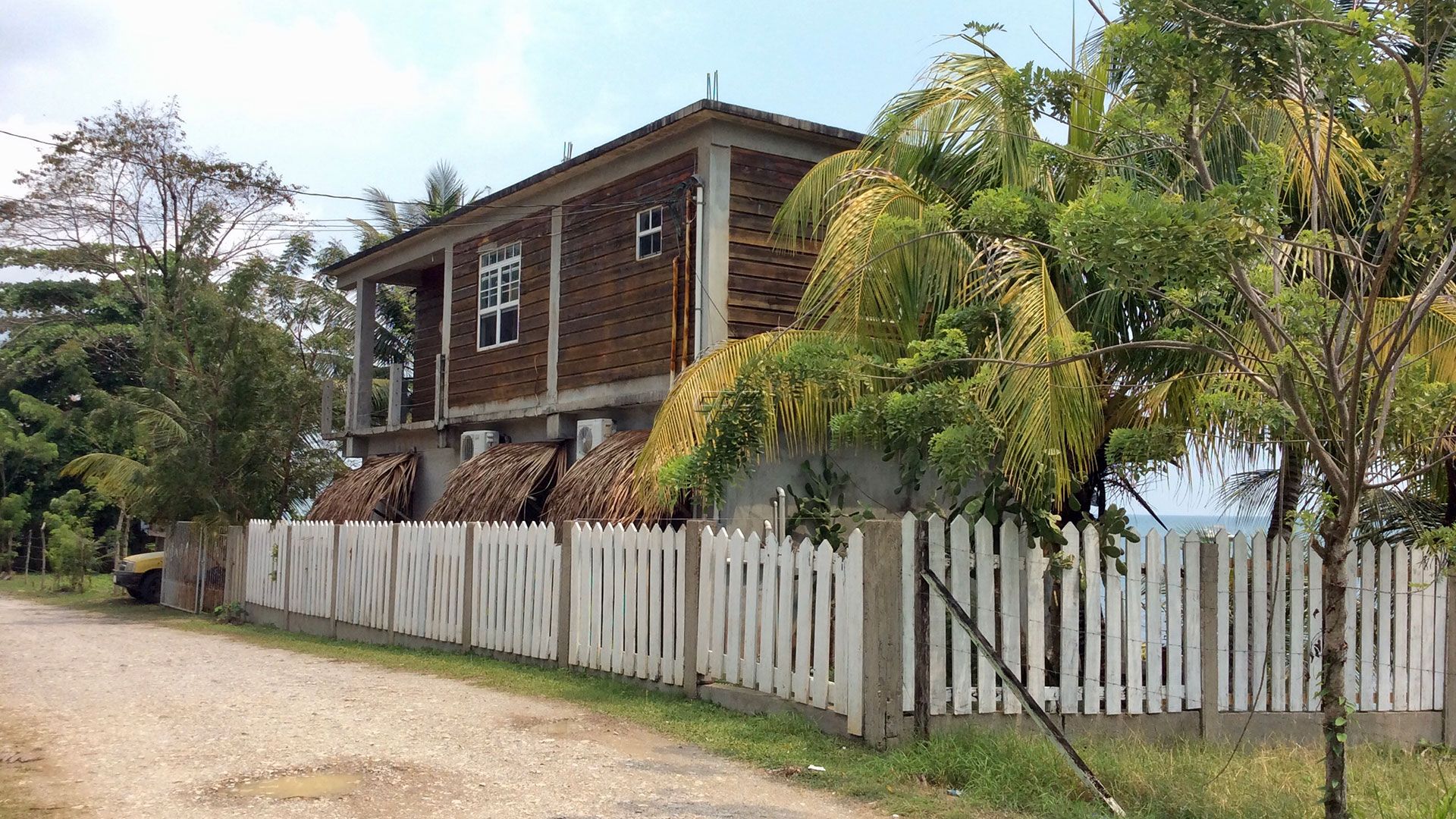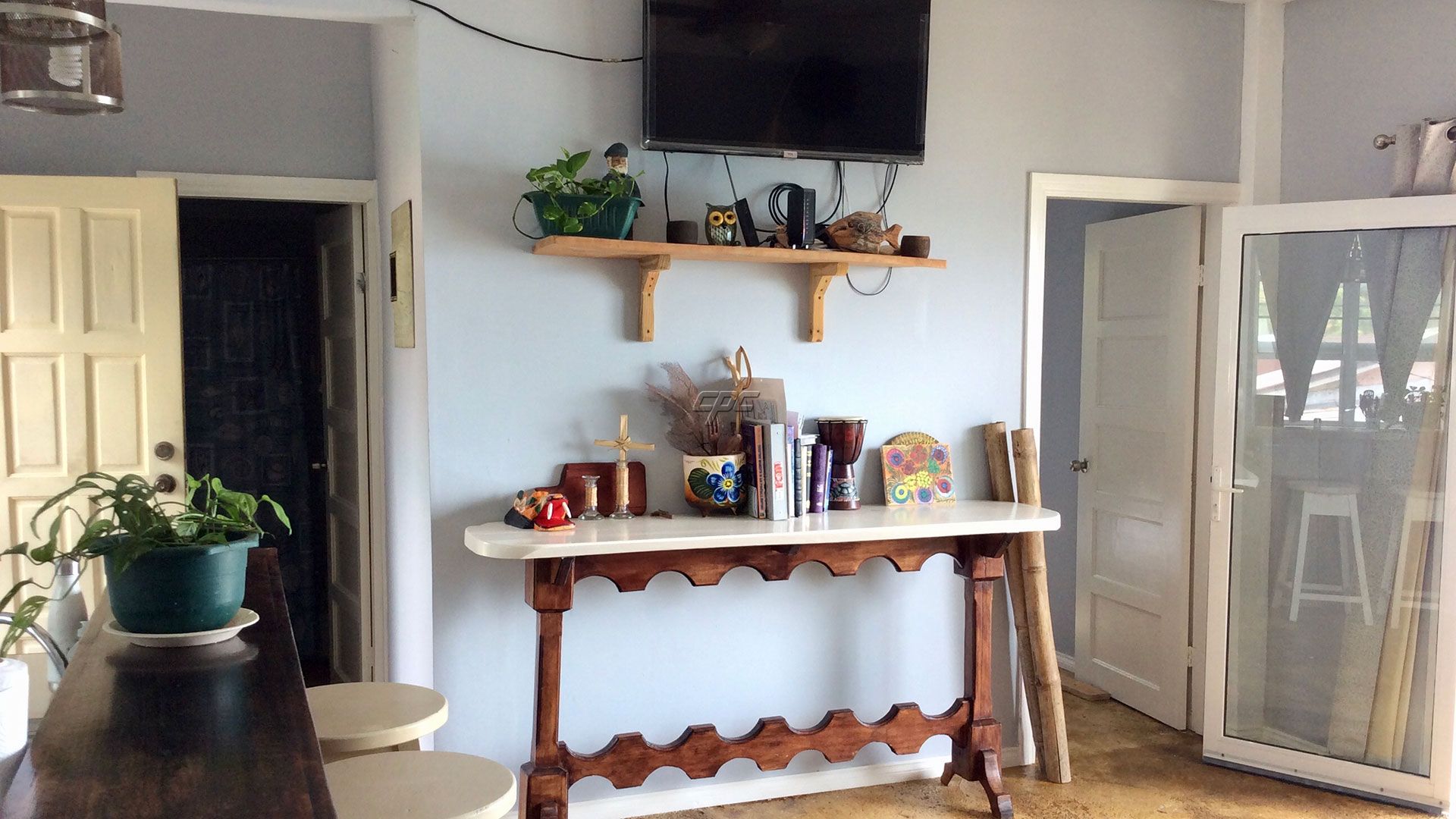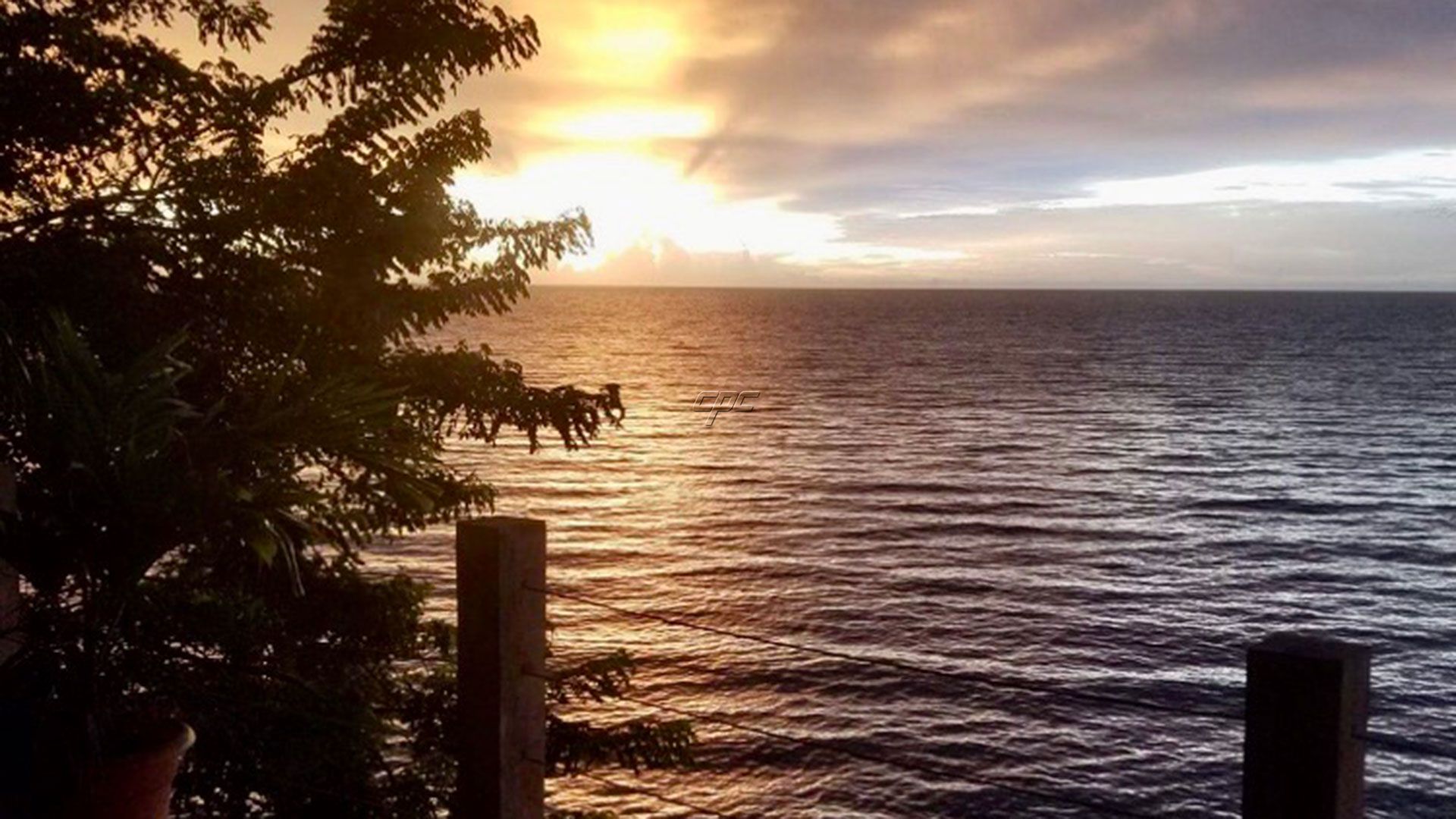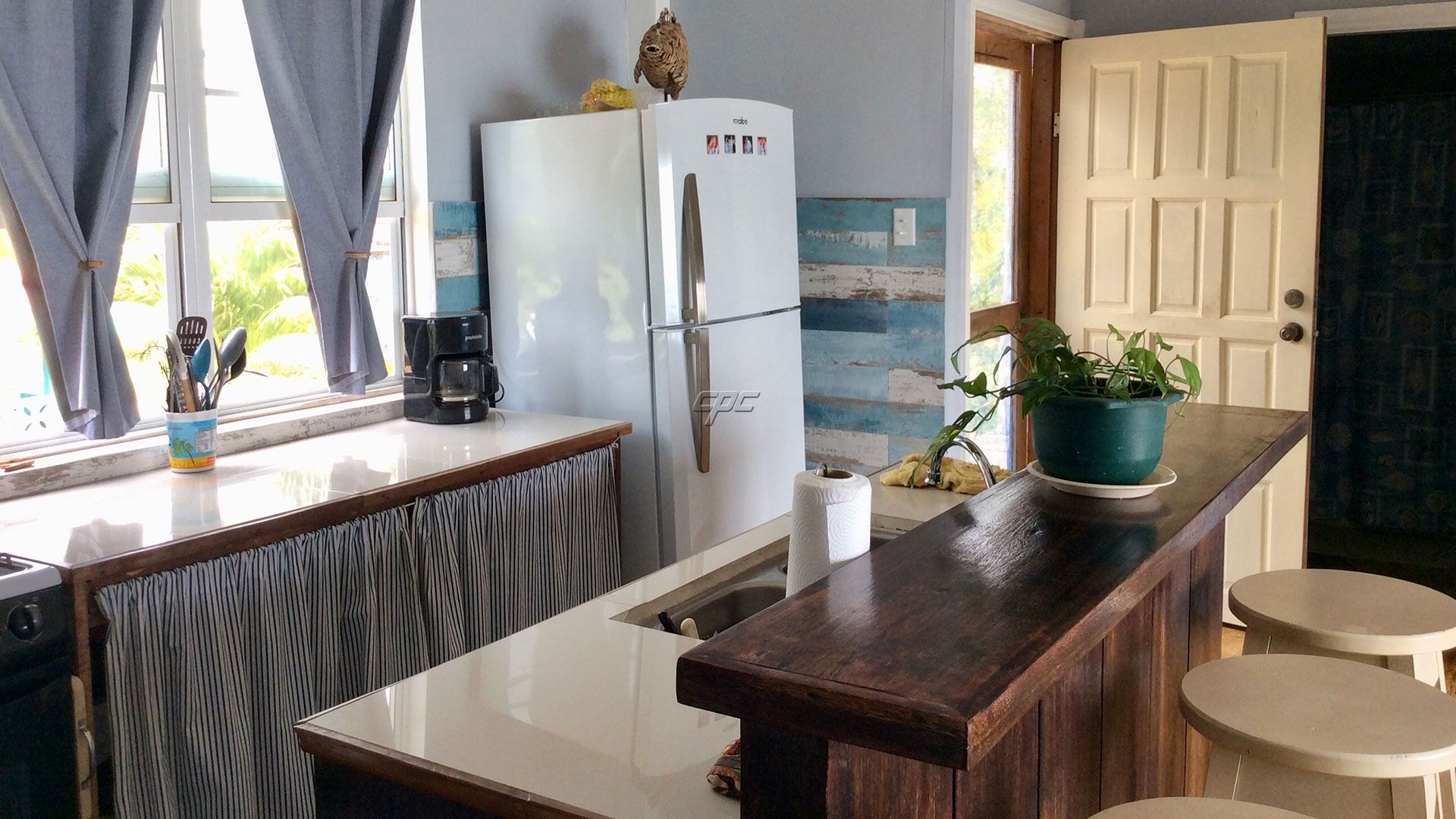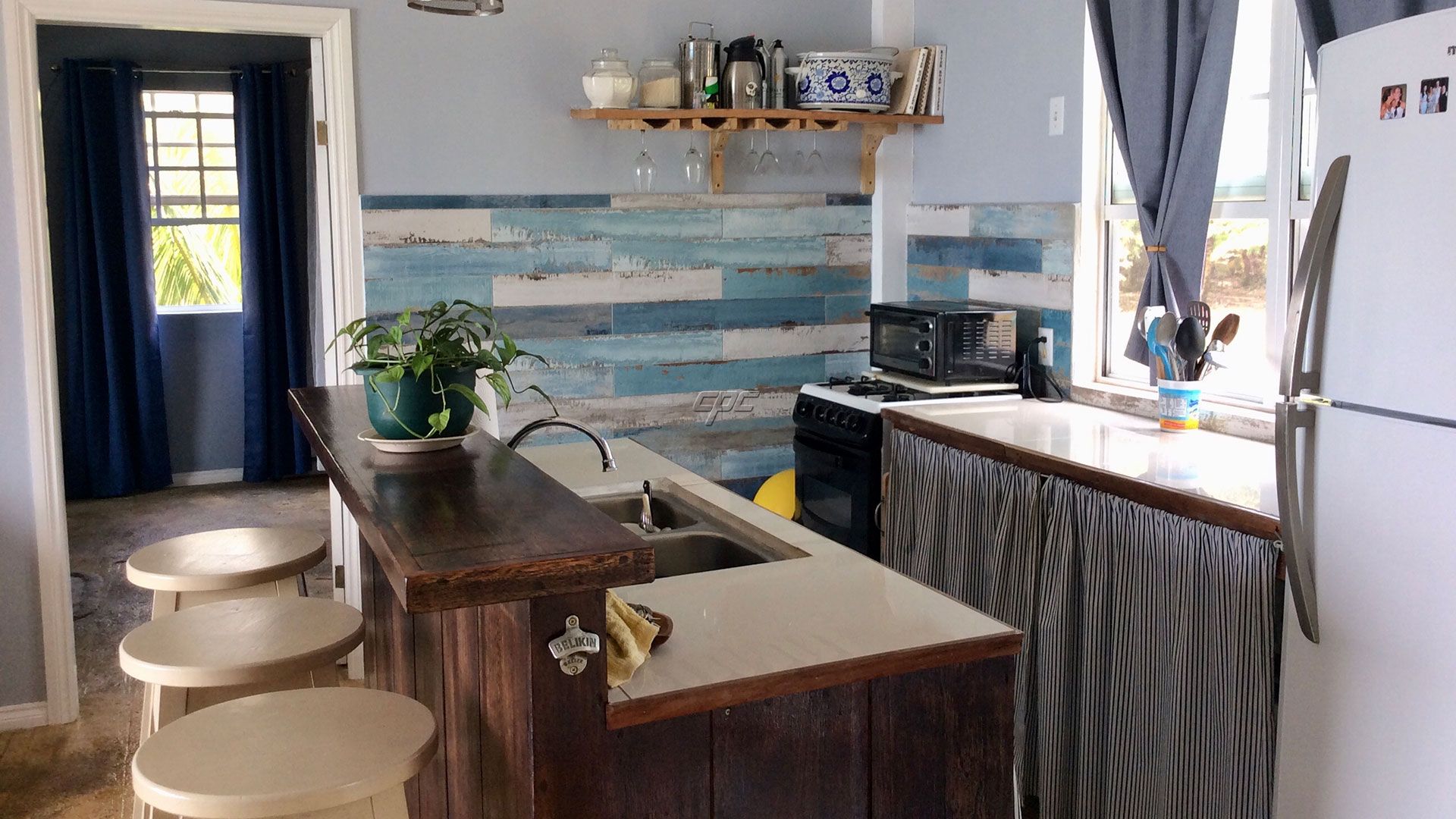 Property Information for ID #1148
We are delighted to present this unique 2 bedroom home on Punta Gorda's much sought after Front Street location.
Located right on the Caribbean Sea, with stunning views, this property boasts a beautifully finished, air conditioned, 2 bedroom home upstairs, and benefits from 3 separate, self-contained studio apartments on the first floor. The 12ft x 18ft studios come complete with their own entrances, bathrooms, kitchen facilities and private terrace. This is a very rare opportunity to own a wonderful 2 bedroom house with revenue earning potential from the apartments downstairs.
Built for the outdoor lifestyle the East facing terraces allow the owner to enjoy both stunning sun and moon rises. On the 2nd floor the terrace runs the entire length of the house providing a wonderful outdoor space suitable for entertaining, dining, sunbathing, or simply relaxing with the breathtaking view. Both bedrooms and the living space have "glass impact" doors' leading directly on to the terrace, and the north end has an opening that will allow stairs up to a third floor, more than doubling your outdoor entertaining space!
This gated property is fenced on 3 sides and has cement steps leading down to the ocean with 2 separate seaside terrace areas. A great sunbathing platform, bbq spot or simply a launching pad for your canoe, paddle board or swim this private space makes the ocean easily accessible.
Within walking distance of Punta Gorda's shops, restaurants, market and transport connections this property benefits from all utilities, low property taxes, cable television and high speed internet. Whether you are looking for your future home or a business proposition, this Seaside property has it all!
Call Jo for more information or to arrange a viewing today.
For more information, please call: 1-250-361-7159
Address
: Carabbean Sea Front
City/Town/Village
: Punta Gorda Town
District
: Toledo
Lot Size
: 203.826 SM
Annual Property Tax: US $115