Stunning views, fertile farm land and a birders paradise
Agent: Jo Audinett
ID #1141
Price: USD $165,000
Active :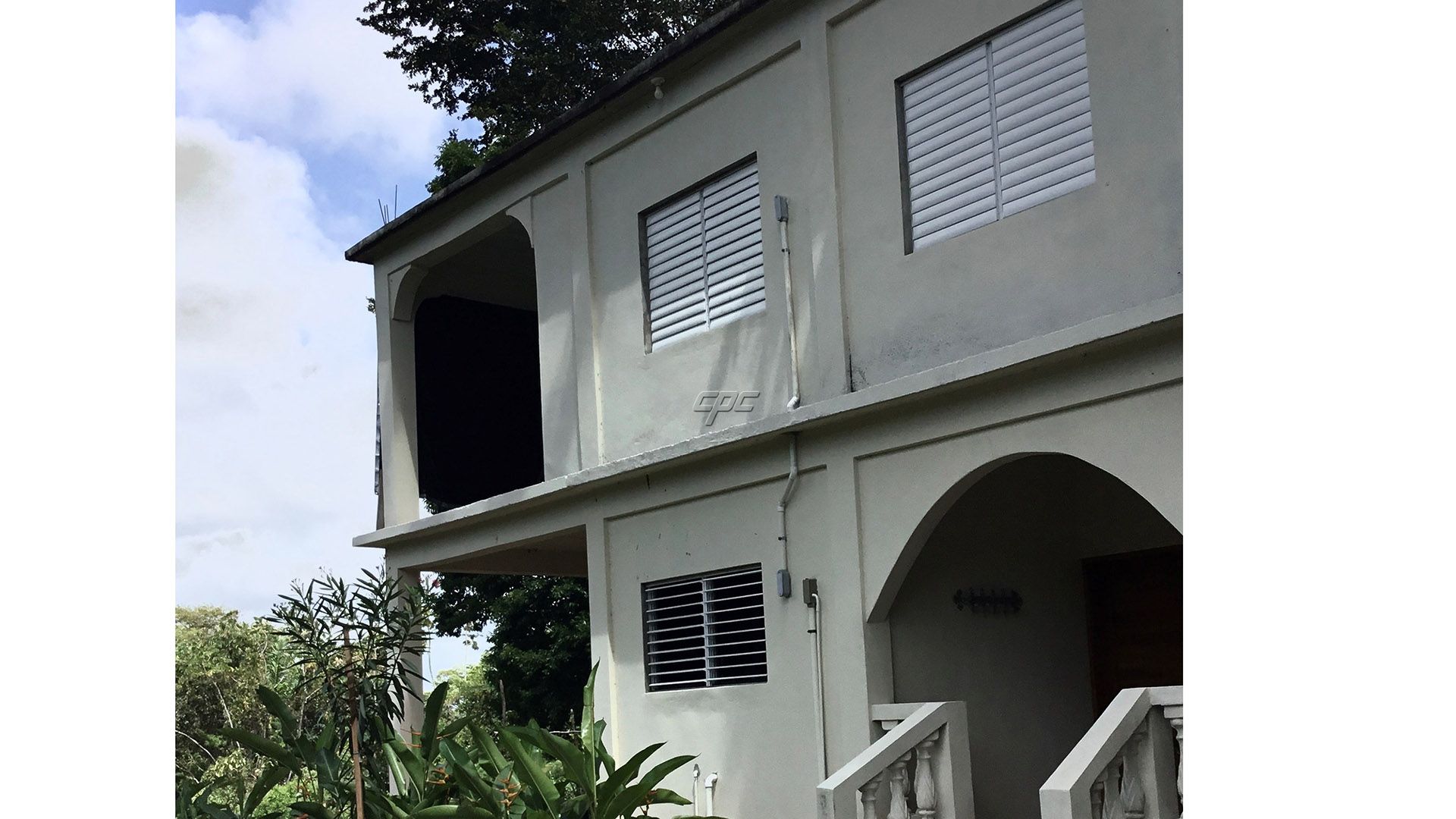 Property Information for ID #1141
Situated on a quiet road in the scenic village of Elridgeville this gorgeous 5 acre property is a buyers' dream.
This beautiful, solid cement, 2 storey structure comes equipped with a country style kitchen, hall/dining areas, bedroom, multiple outside spaces, 2 bathrooms and a fully tiled first floor. This property is walk in ready, with stunning views and a wonderful upstairs terrace perfect for enjoying a chilled Belikin whilst watching the sunset. Stairs also lead up to a third floor, allowing additional building in the future!
Connected to mains electricity and with a 125ft private well which supplies ample water for the house and land, this property benefits from all the modern conveniences of town with a gorgeous rural feel. A cemented outside parking area is next to the building and an outdoor woodwork area allows excellent space for additional projects and builds. Surrounded by pasture land, fully fenced and with an electric fence on 2 sides the owner has thought of everything!
The first floor is 28ft x 20ft and the second floor slightly larger at 30ft x 20ft. Each floor has its own entrance allowing for 2 totally separate units, giving the owner a private living space and an additional space to rent if desired. A solid metal trap door is in place, which, when in use, can separate the first and second floor giving the owner the benefit of totally locking off the upstairs when needed.
Only 15 minutes from Punta Gorda town this property provides access to all modern amenities, such as shops', restaurants, bars, schools, hospital, local airport and other transport links to Belize and Guatamala.
Planted with 10 young rosewood trees, 60 young mahogany trees, a variety of citrus trees and with ample space for additional planting this stunning property is perfect for those wishing to live off the land. You can sit back, relax on the terrace, enjoy the local bird and wildlife whilst taking in the breathtaking views!
Priced to sell, this property is a MUST SEE!! Contact Jo to arrange a viewing!
For more information, please call: 1-250-361-7159
Address
: Elridgeville
City/Town/Village
: Punta Gorda Town
District
: Toledo
Beds
: 2
Baths
: 2
Floors
: 2
Lot Size
: 5 acres
Annual Property Tax: US $50