Nature and animal lover's piece of paradise in Surfside community, Placencia Belize
Agent: Dan Dunbar
ID #1166
Price: USD $379,000
Active :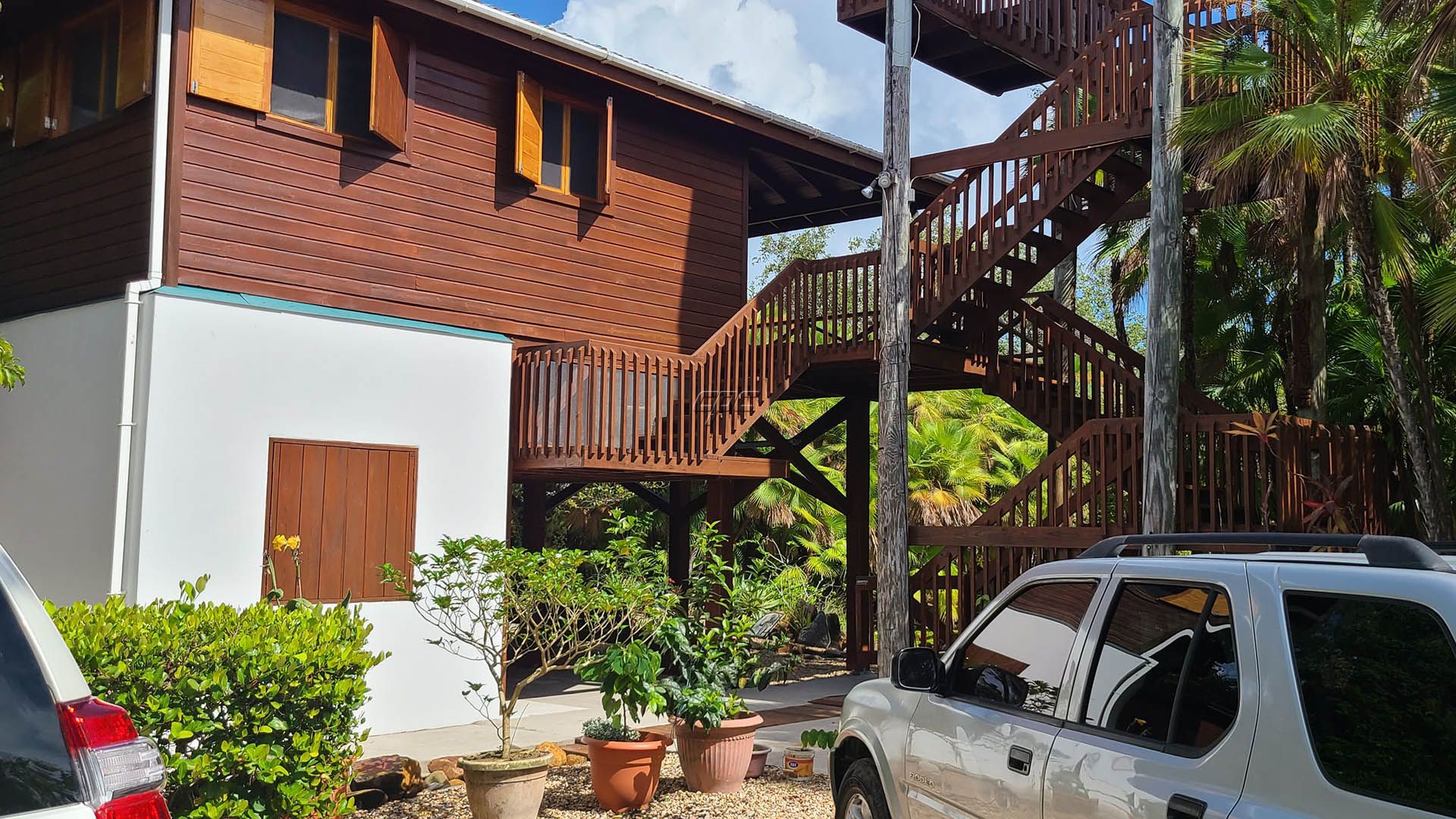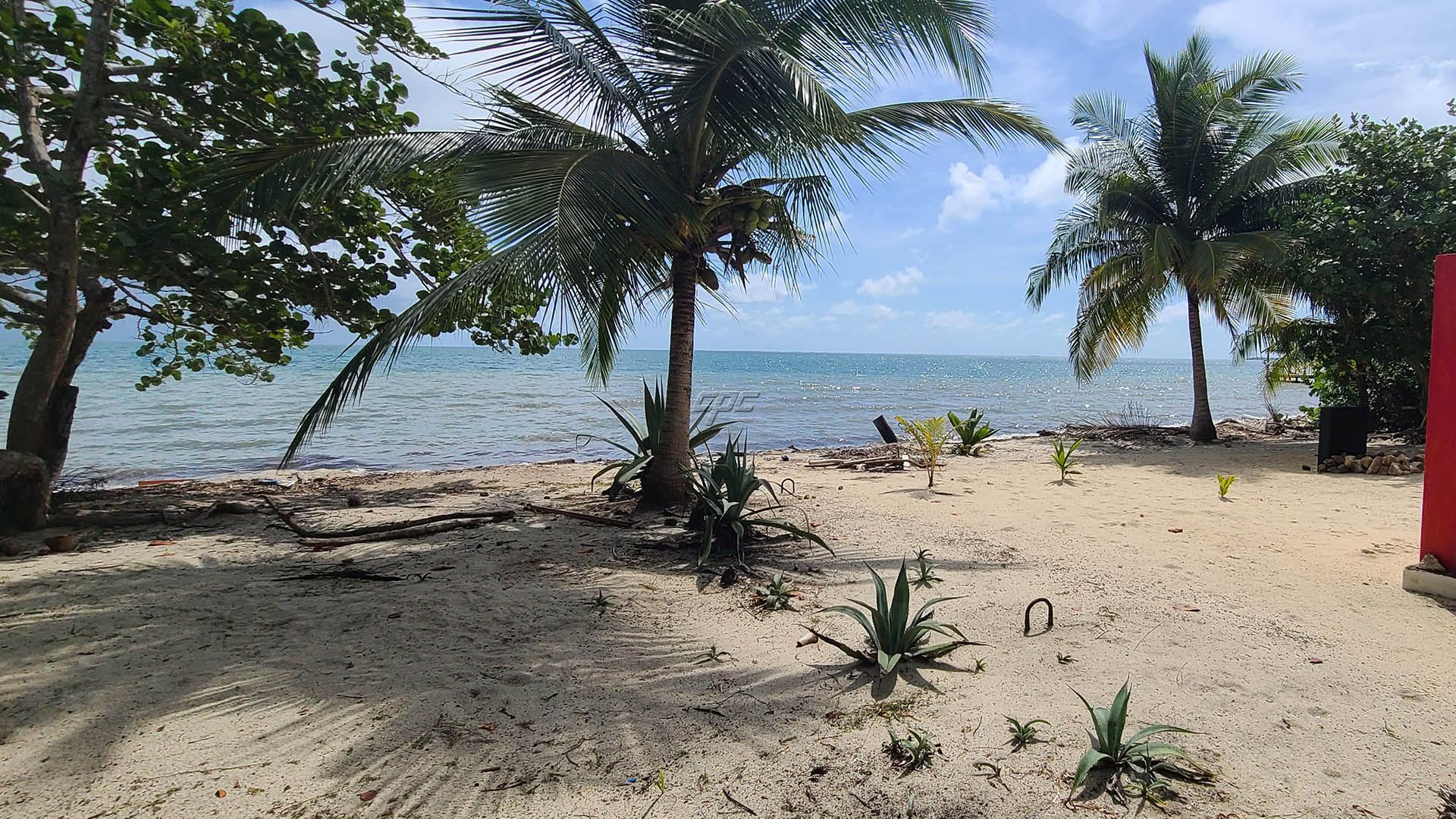 Property Information for ID #1166
Nestled in the quiet, serene gated community of Surfside, you'll find this 1 bed, 1 bath, wooden home, built on a concrete foundation. Lovingly built by the owners for themselves and their family of rescued cats and dogs, the home sits on a beautifully landscaped 1.493 acres of property.
The house features a large wrap around deck, a viewing tower 40' above the trees, offering a stunning 360 degree view of the Caribbean Sea, the Placencia Lagoon, and the Maya mountains. Surfside owners are gauranteed in their covenants a residental community, with the owner's sharing access to two large parks, one on the sea and another one on the lagoon.
Built with the needs of the animals they rescued in mind, the cats and dogs who they share their home with have the run of a sub-floor located right above the garage, under the main floor of the house, that they can come and go freely from. On the main landing is a ramp for the pets to use to go down to a large, fully fenced-in compound on the grounds.
The property features a fresh water pond and is fully landscaped with a mixture of local vegetation, including a variety of fruit trees.
Enjoy the tranquility of this peaceful haven in one of the nicest neighborhoods on the Placencia peninsula.
Call Dan today to arrange a tour: +501-615-7500
For more information, please call: 1-250-361-7159
Address
: Parcel 843
City/Town/Village
: Placencia Peninsula
Neighborhood
: Surfside Community
District
: Stann Creek
Beds
: 1
Baths
: 1
Floors
: 2
Garage Size
: 20 x 16
Lot Size
: 1.493 Acres
Annual Property Tax: US $50