27 acres on Sittee River
Agent: Danie Oosthuizen
ID #1047
Price: USD $210,000
Sold :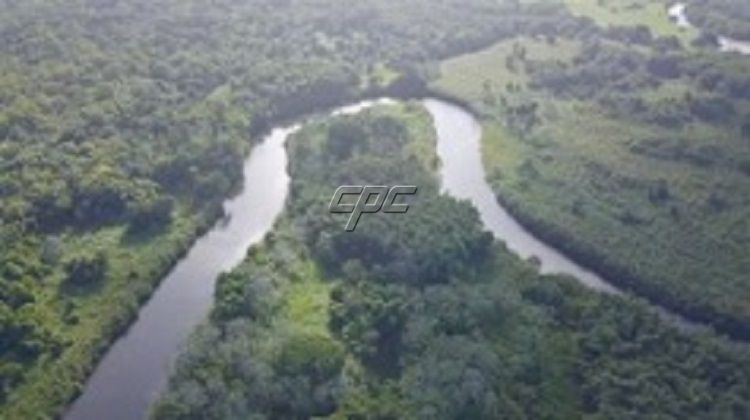 Property Information for ID #1047
Reduced from US$225,000 for a quick sale.
This 27+ acre Peninsula on the mighty Sittee River is a once in a lifetime offer

With almost 2500 feet of river frontage with stunning views and only 3 acres of this beautiful property cleared, this is a must see. The rest of it is still in its natural stage. This property offers you 2 homes plus a foundation for a third home. The first one is a solid concrete foundation on 9ft posts and treated wood 3 bedroom, 2 bathrooms home that is ready to be renovated by the new owner.
In addition, a brand new Mennonite 1 bedroom, 1 bathroom home on 9ft stilts has just been built on the land. It comes completely furnished with all appliances. Electricity has just been installed and also a new water line has just been added all the way to this farm. There has been tons of rock road base and culverts brought in for a level, all weather road with good drainage that has been developed on the property for ease of access. The property is located only a 15 minute drive to the Caribbean Sea or a 20 minute boat ride to the Caribbean Sea. The river is almost 20 feet deep with amazing fishing.

This property is located just north of Sittee River Village, and just up the road from the friendly, quaint, Garifuna resort/fishing village of Hopkins. Enjoy sightseeing and fishing on the fresh water of the majestic Sittee River by boat or kayak. Cruise only a couple of scenic miles downriver from this property and enter the Caribbean Sea where salt water fish abound. A few more miles out by boat you will discover the second largest barrier reef in the world, with some of the best snorkelling and diving in the world.
This property has everything you will need and I will list only some of the items. Contact me to get full inventory list:
New Meilun Tri-Cycle 3 wheeler.
New Cub Ride On Mower.
New Back-up Generator.
New chicken Coop and many more.
This property will not last long so please call Danie at +501-615-9000
For more information, please call: 1-250-361-7159
Address
: 27 acres Sittee River
City/Town/Village
: Sittee River Village
District
: Stann Creek
Beds
: 4
Baths
: 3
Floors
: 2
Year Built
: 2019
mls
: no
Square Feet
: 1,700
Lot Size
: 27 Acres
Annual Property Tax: US $100